I designed a butterfly using scrolling acanthus leaves to adorn this 9"x5" Lane cedar box. These were given out in the 50's-60's to high school graduates as a promotional tool for the Lane brand. The inside lid is stamped with the store and city origin.
This box came to me in pretty lousy shape, I wish I had taken more pics of it to show the before and after. I removed the hinges and lock/keyhole mechanism and completely sanded the finish down to bare wood. I applied the design with transfer paper and burned it in with a Razertip pyro tool. The design covers the lid and back of the box, and is repeated on the front corners for near full coverage.
The design was colored and shaded with stains in keeping with the tones of the natural wood, with a few touches of my trademark gold here and there. I finished with a few coats of varnish, polished all of the metal peices before reassembly, and lightly oiled the inside of the box. I dare say it looks better than the day it was made!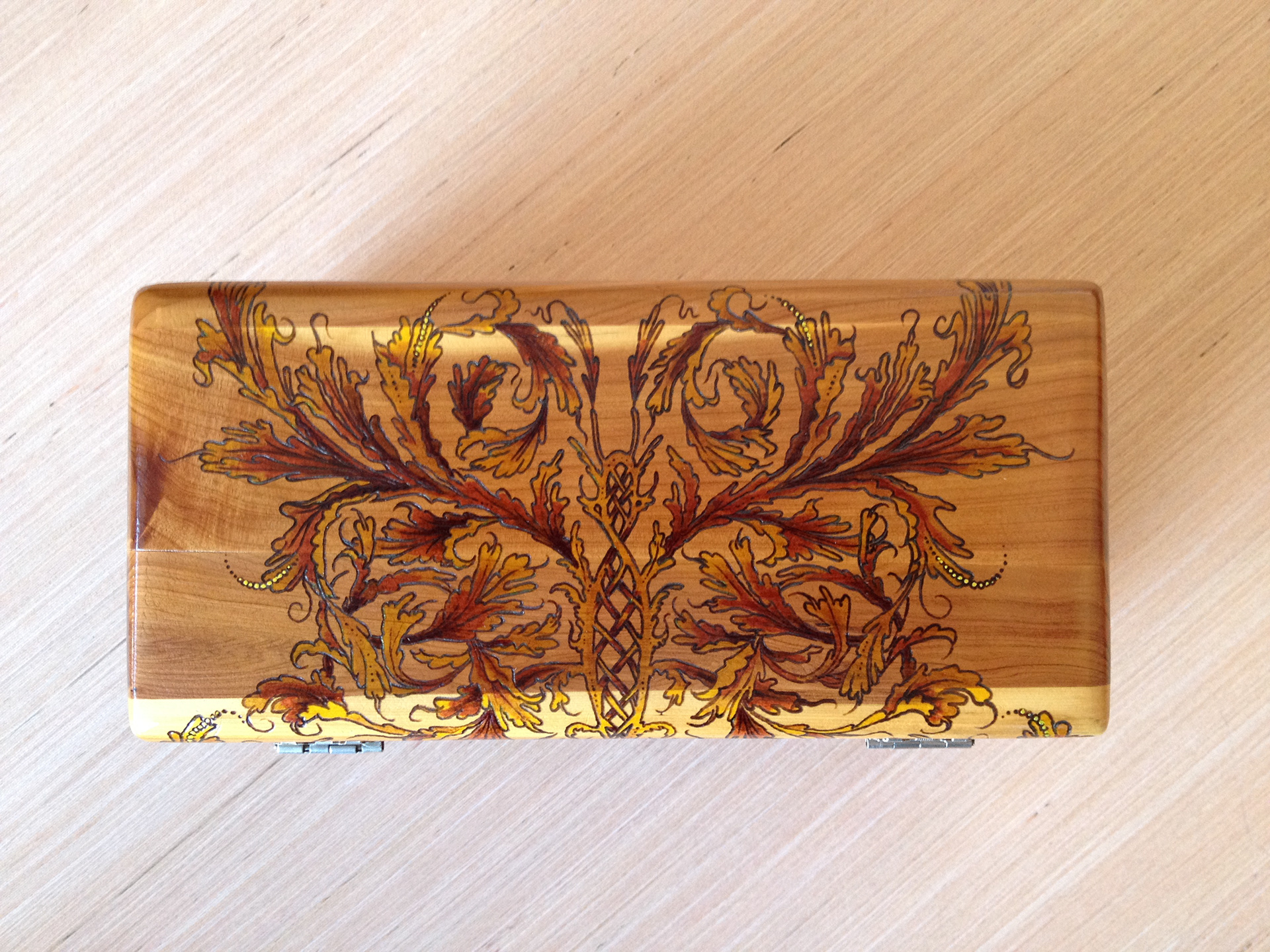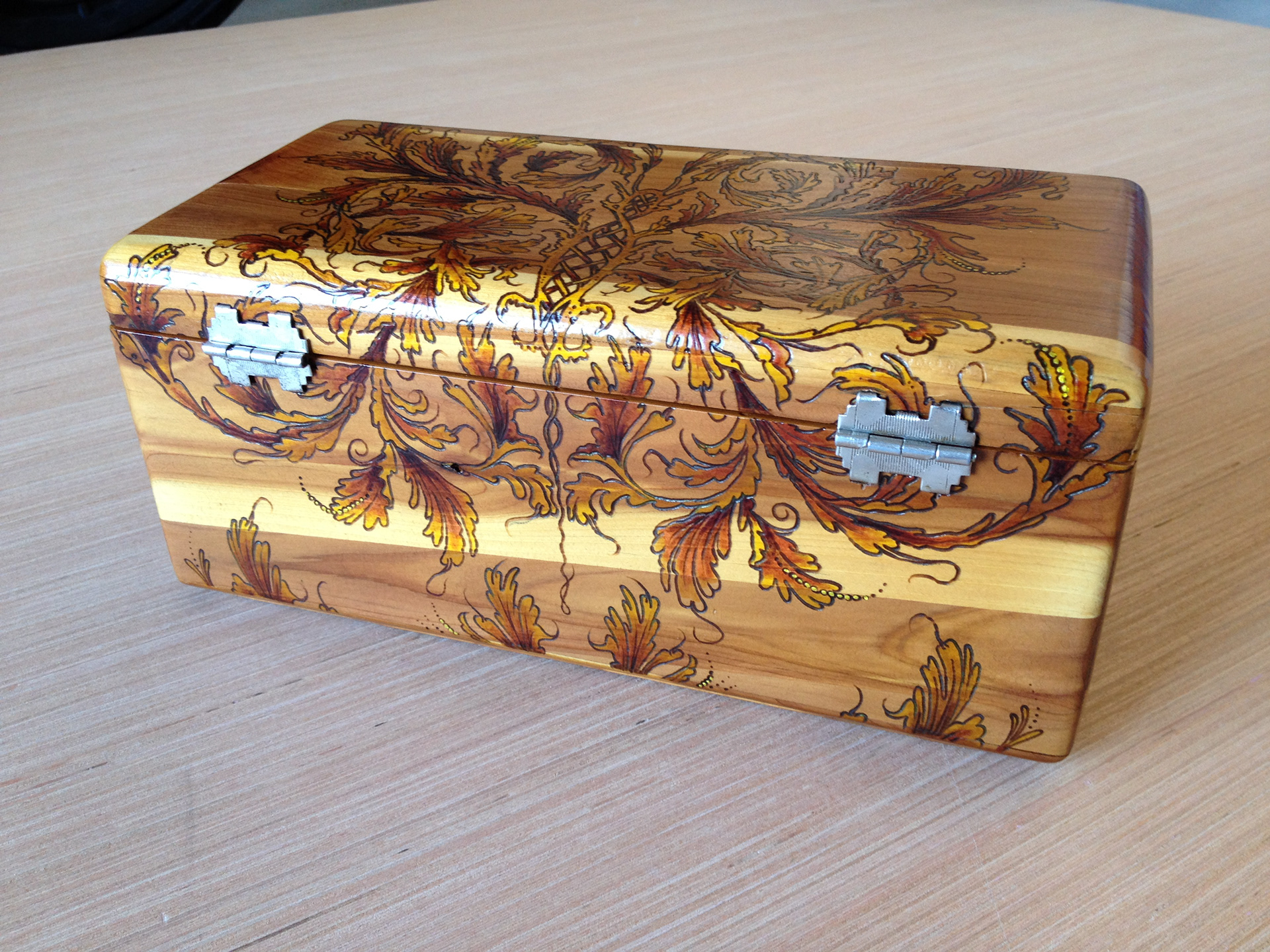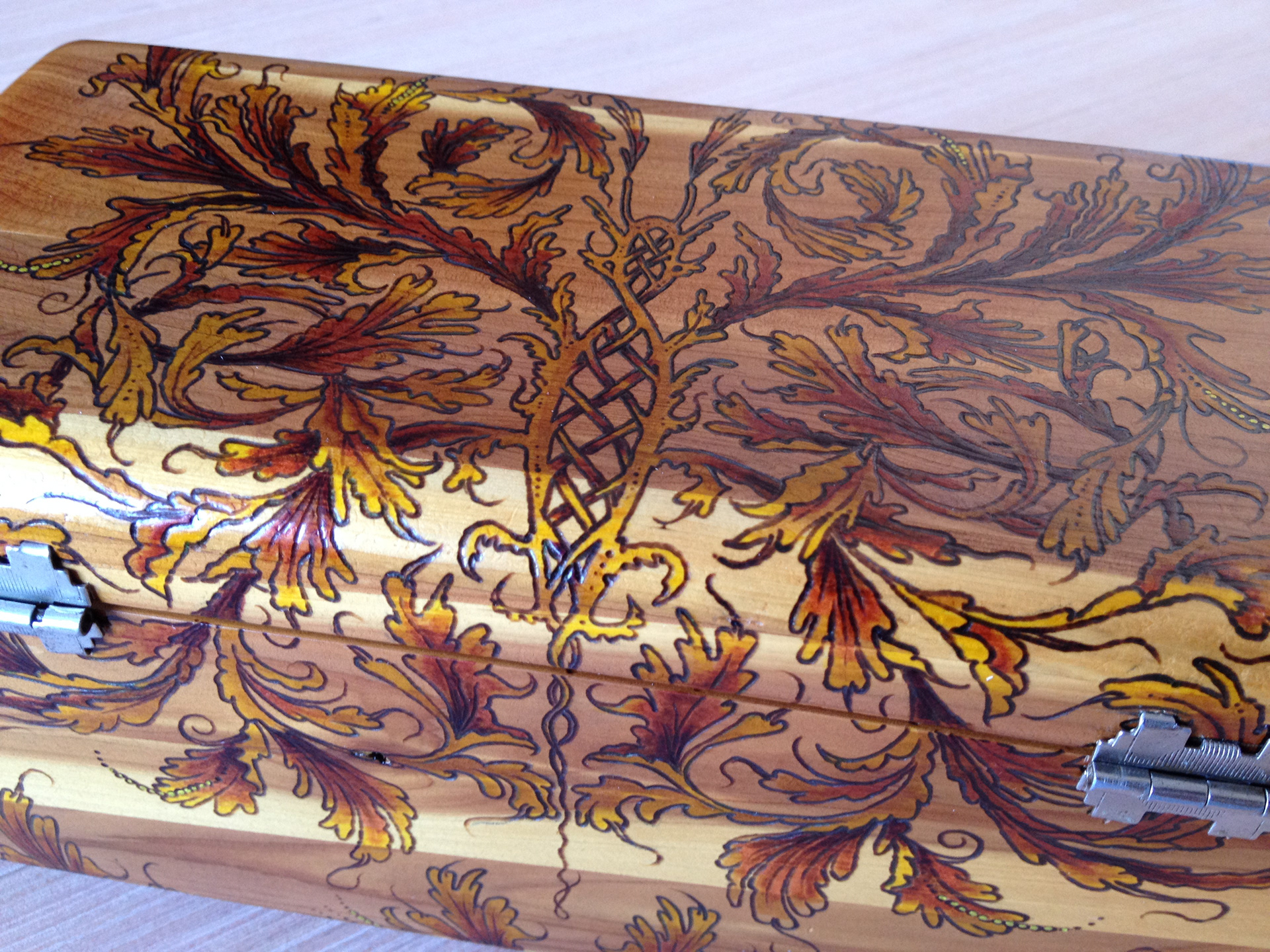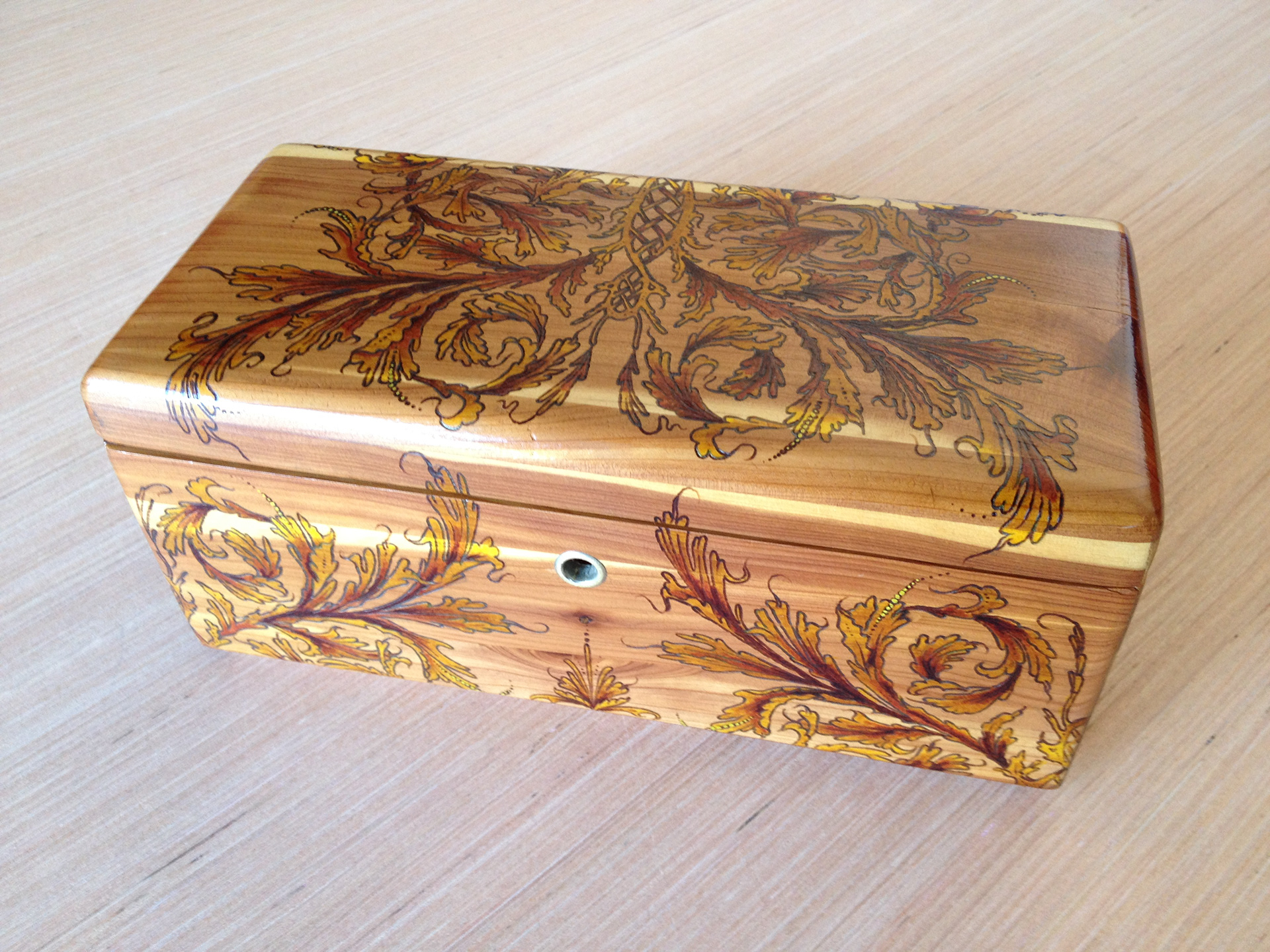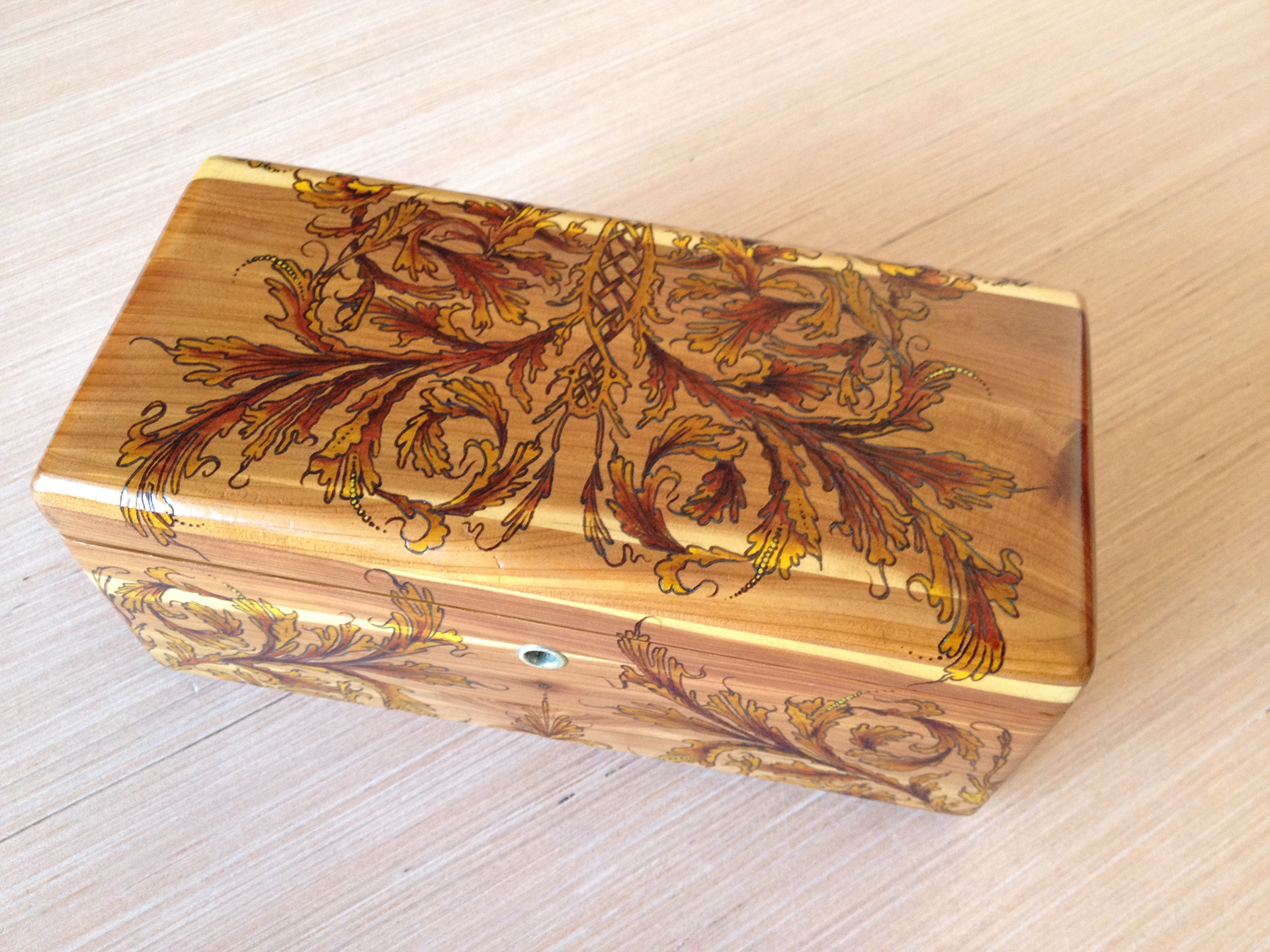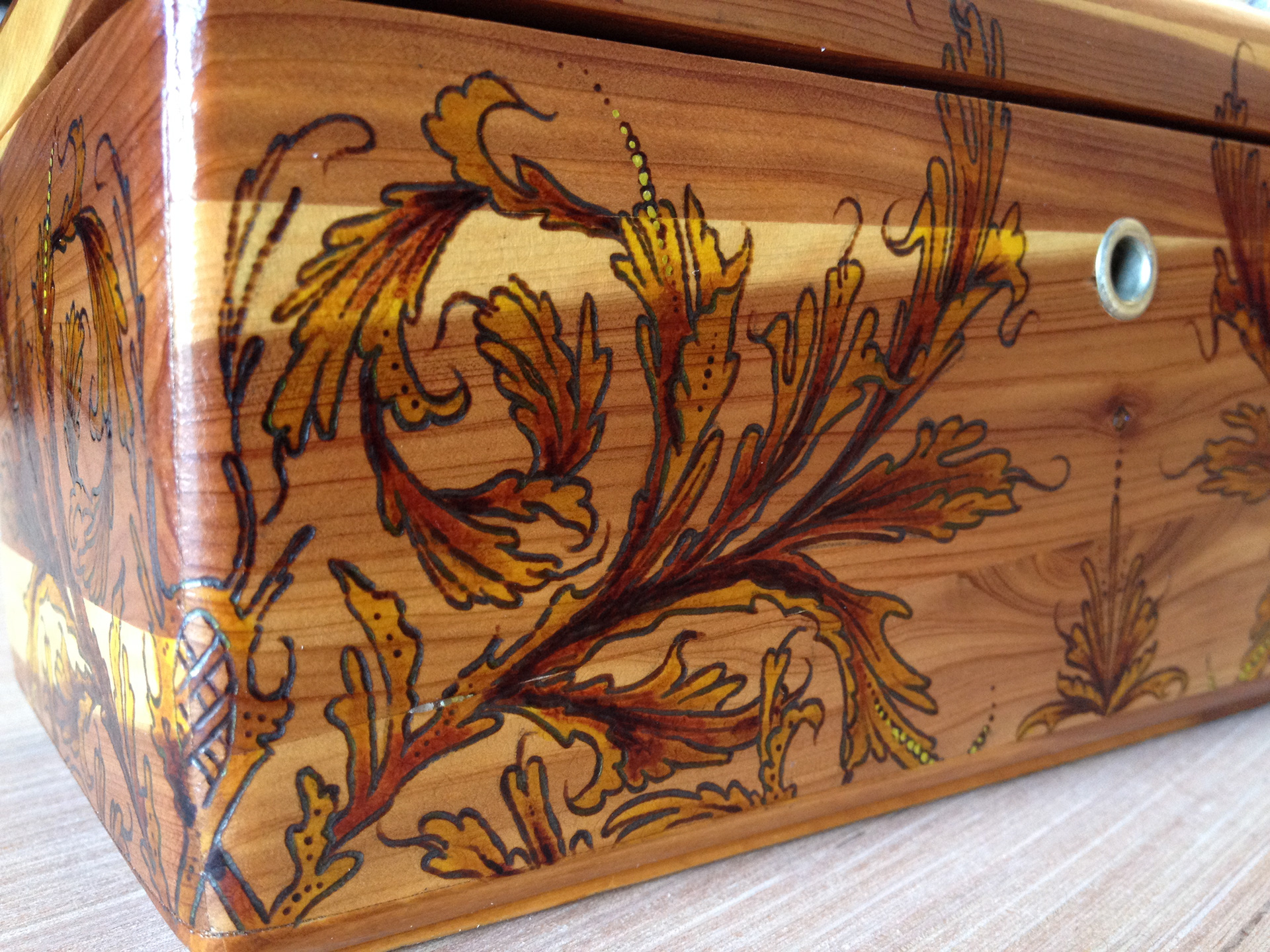 Thanks for viewing! You can see more work and sign up for my occassional newsletter at

www.threemantiger.com